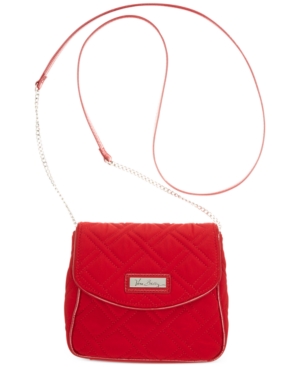 Step up your style with this sophisticated cross-body from Vera Bradley. Turned out in signature quilting with a chain-detail strap, it's an effortless addition to virtually any outfit.  This cute little purse also comes in black and is perfect for any occasion.  One insider tip, tuck in the  shoulder chain inside and use it as a clutch.  This bag is classy and functional and it doesn't cost a fortune.  Both young and old will love this cross-body purse.  Coming in under $60, it makes a great gift for any fashionista on your list.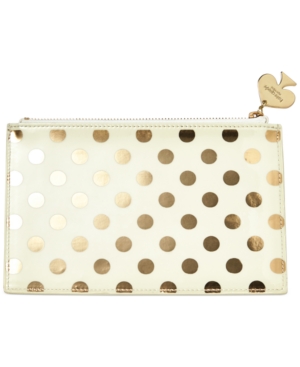 Keep your pens and pencils tucked neatly inside this charming gold dotted pouch for easy and portable organization. Whether at school, work or simply doodling the day away, you'll be prepared to tackle any task at hand with Kate Spade New York's pencil pouches filled with an eraser, ruler, sharpener and two playful, spotted pencils.  These cute little pencil bags are a great way to keep your larger handbags organized.  I usually use pouches like this one to keep my medications, hand sanitizer and other smaller objects in easy to find places in my bag.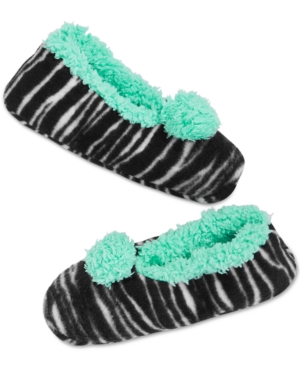 Sweet by Age Group delivers fun patterns to patter about the house in with these warm and comfy, easy-to-wash slipper socks.  Who doesn't love cute footwear?  These cute slippers make a great gift or stocking stuffer for almost everyone on your list.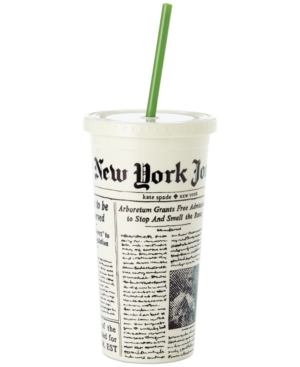 Take your favorite iced beverage to go in this cute Kate Spade New York's media/newspaper-inspired print. We all have a stash of seasonal mugs and insulated plastic lid and straw cups that we love to use everyday.  We love this item because we can use it year round with our favorite drink inside day in and day out.  Great gift giving tip: add a bottle of nail polish, a nail file, and a small bottle of hand lotion, add a bow on the outside and you won't have to miss with wrapping paper.  You can also add a gift card inside with small chocolates, don't forget the bow and you are set.
Stay comfortably chic no matter what the weather brings with these waterproof puddle flats from Totes.  I love the idea of rain boots and snow boots, however not everyone can easily put either of those on.  This is why I love these easy slip on flats.  They are both cute and waterproof.  Who doesn't like having dry, warm feet?  Am I right?  This would be a great gift, especially for those who love spending time outside in the garden watering their plants and perfect for those who like to make a splash when it rains.